Jazz Studies & The FAMU Jazz Ensemble Professor Robert Griffin, Director
The Bachelor of Science in Jazz Studies is for students pursuing programs of intensive study to prepare for professional careers in jazz studies and/ or for acceptance into a graduate degree program, to assist students to acquire high quality jazz performance artistry, and to provide students advanced historical, and theoretical knowledge of jazz music(s). Students of the jazz studies major will be able to demonstrate knowledge of jazz styles, forms, and history; perform jazz music at an advanced level; demonstrate advanced skills in improvisation, jazz composition and jazz arranging; demonstrate knowledge of the music industry and demonstrate and model appropriate professional standards of ethical behavior.
FAMU Jazz Studies
The Florida A&M University Jazz Ensemble is ranked nationally among the top collegiate Jazz Ensembles and has been invited to participate at most Jazz Festivals across the country. The Jazz Ensemble won first place at the Count Basie Jazz Festival.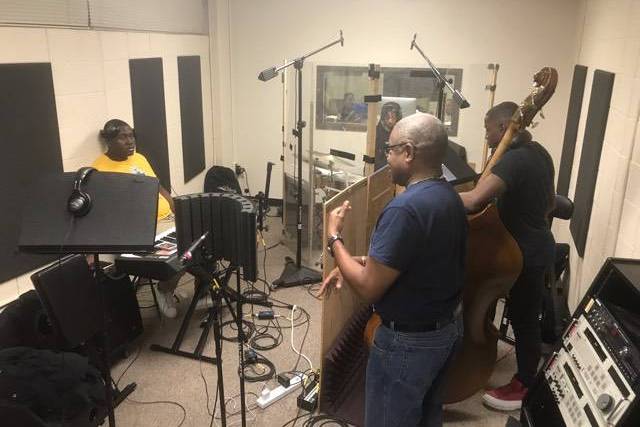 Prof. Griffin working with students.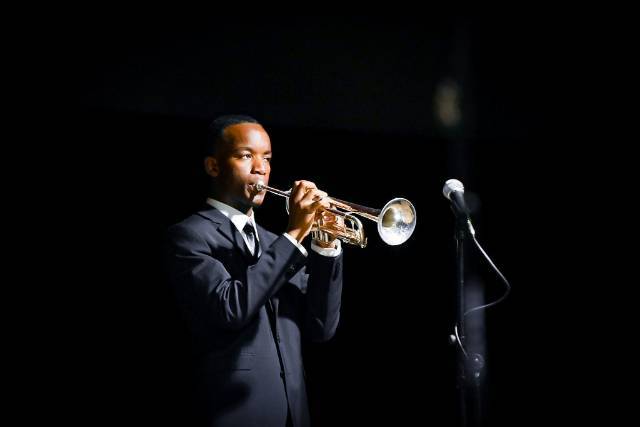 Night of Birdland Concert
FAMU Jazz In The News!
October 2021
An Incomparable Legacy
The historic Lee Hall Auditorium at Florida A&M University is the concert home of the FAMU Jazz Ensemble. Each term Lee Hall hosts some of the most celebrated names in Jazz. From the 1950's Florida A&M University's own Cannonball and Nat Adderley to the Count Basie Orchestra's upcoming performance in 2022.
Jazz Lives!
Jazz Studies as critically important to the academic life of the University was pioneered by Chairman Lindsey B. Sarjeant, whose pedagogy has inspired colleges and universities worldwide.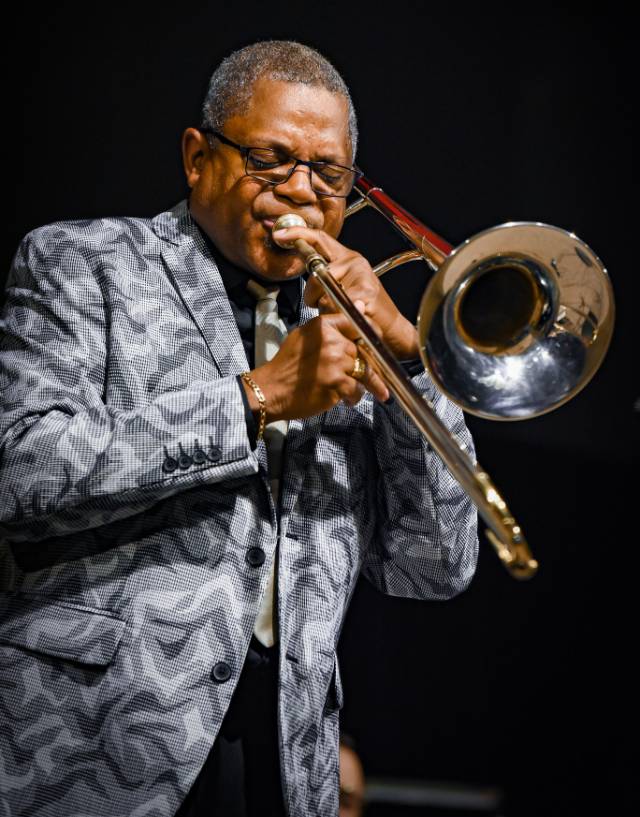 Robert Griffin is an Associate Professor of Music at Florida A&M University (FAMU) where he serves as Director of Jazz Studies. His duties also include directing Jazz Ensemble I, Trombone Ensemble, Student Jazz Combos and performing with the FAMU Jazz Faculty Ensemble. Mr. Griffin earned the Bachelor of Science Degree in Music Education from Florida A&M University, the Master of Arts Degree in Music Education from the University of South Florida and the Master of Music Degree in Jazz Performance from the University of South Florida. Robert Griffin has an extensive background of performances with jazz, rock and contemporary groups throughout the United States and has performed at jazz festivals in Italy, France, Japan and Cuba. Mr. Griffin has also performed Classical and Sacred works in Ireland.
Robert Griffin is in demand as a jazz clinician and is active as an adjudicator and clinician for the Florida Bandmasters Association. He also maintains a busy schedule as a performer. Robert Griffin's professional affiliations include National Association for Music Education, Florida Music Educators Association, Florida Bandmasters Association, International Trombone Association, Jazz Education Network, Chamber Music America and North Florida Jazz and Blues Society. Robert Griffin also serves on the Board of Directors and as an officer for the Historically Black College and Universities Jazz Education Initiative (HBCU-JEI).
In addition, many of Mr. Griffin's students have become successful educators, performers and recording artists.
Florida A&M University Jazz Ensemble

Bird Lives!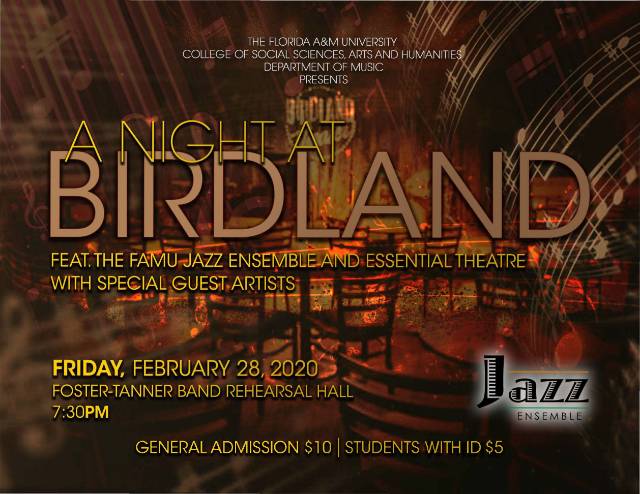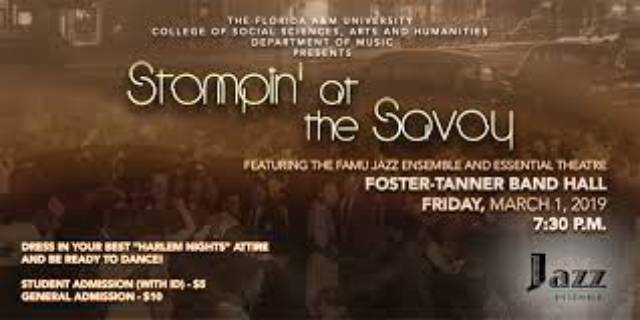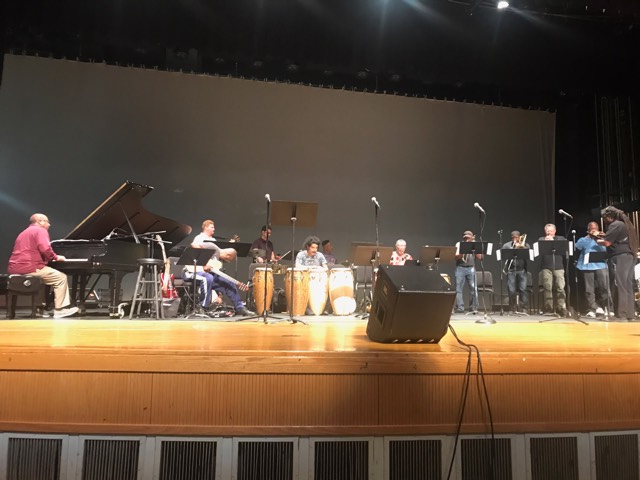 Contact Info:
206 Foster-Tanner Music Bldg.
Tallahassee, FL 32307-4400
Phone: 850-599-3024
Fax: 850-561-2176