The Incomparable Marching 100
The Marching 100 is the official name of the marching band at Florida Agricultural and Mechanical University (FAMU) in Tallahassee, Florida.
Although the first band of instruments at what would later become known as Florida A&M University was organized in 1892, the first marching band is believed to have been organized in 1910 by Nathaniel C. Adderley, the uncle of famed jazz musicians "Nat" and "Cannonball" Adderley. Over the years and when a band director could be hired, a marching band would play for concerts, military and chapel services, graduations, special campus affairs, and athletic events.
​The Second World War would diminish the number of male band members on the campus and during the year 1946, when William P. Foster was hired as the director of bands, he was met with only sixteen band members. With great determination, administrative and recruitment skills, and a talented staff, Foster with his idea and desire of a band with 100 band members, would soon organize what would later become widely-known as "The Marching 100." Foster would go on to serve for a record fifty-two years as the longest-serving band director at Florida A&M University.
Visit our comprehensive Marching 100 webpage.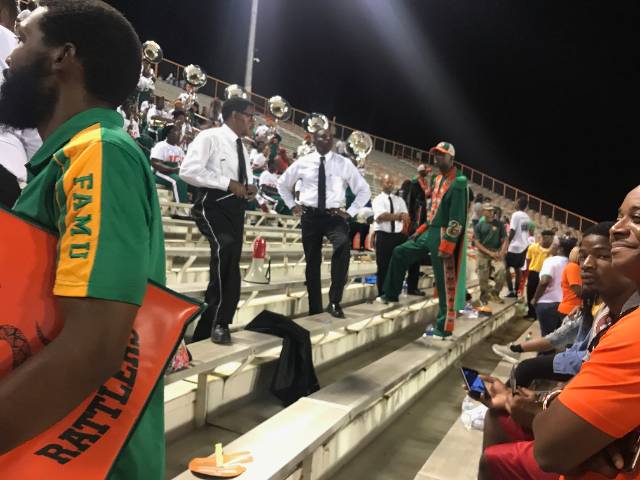 "The Marching 100 is the most imitated band in America."
Philanthropists and FAMU Alum Bernard and Shirley Kinsey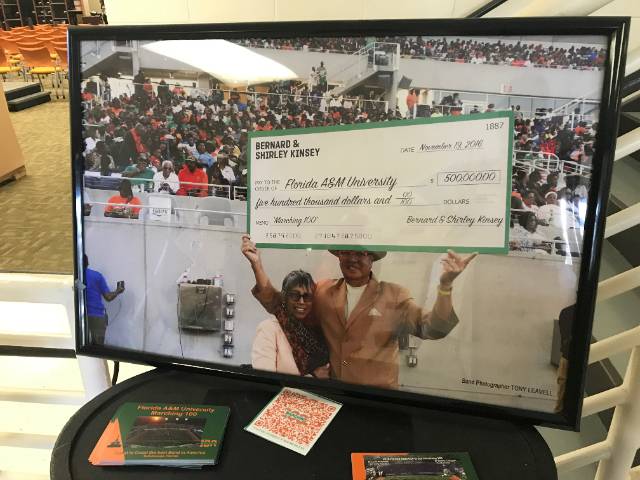 Emeritus
Dr. Wiliiam Foster
Dr. Julian White
Dr. Sylvester Young
Contact Info:
206 Foster-Tanner Music Bldg.
Tallahassee, FL 32307-4400
Phone: 850-599-3024
Fax: 850-561-2176